Danish courses
| Learn the Danish language with A2B
A2B offers Danish language courses at all levels within The Certified Danish Education (also referred to as The Official Danish Language Course) - from beginner to advanced - online or with physical attendance at our language centers. The classes are free when you have a referral from the local municipality. You will experience high-level Danish courses tailor-made for your needs. Classes within The Official Danish Language Course are free with a referral from the municipality.
The Certified Danish Education is for internationals working or studying in Denmark, or spouses. Before you start the course you will meet with one of our teachers to take a language test and talk to the teacher about your expectations, needs, and wishes for the course. 
Let us guide you - Fill out the form below or call our coordinator Marina at 70 26 61 00 for further information.
Write us and we will get back to you
Please accept all cookies to activate form.
Learn Danish at A2B's language schools - Danish courses for international citizens
Since 2011, A2B has been responsible for The Official Danish Language Course (also called The Certified Danish Education) in several municipalities. A2B offers The Official Danish Language Course for adult foreigners. Our Danish classes are of high quality, and we comply with all requirements in the law. 
At our language centres, we have a constant employment-oriented focus, and at A2B we have a goal to ensure that the new citizens take active citizenship in Denmark.
A2B is a member of De Danske Sprogcentre.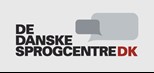 Do you want to register for the Official Danish Language Course?
Find your local language center on the link below and contact the center to make further arrangements about starting up.
find your local language center
We hold the final exams
A2B holds the final tests of The Official Danish Language Course at all our language centers - PD1, PD2, PD3, Indfødsretsprøve, and Medborgerskabsprøve - register here.
register for tests