Danish language courses online and at our language centers
Call us at +45 70 26 61 00.
A2B's language centers are in cooperation with local municipalities all over the country. A2B is responsible for The Official Danish Language Course - also known as The Certified Danish Education (danskuddannelsen), which helps to integrate citizens and employees in international companies in Denmark. We also offer a number of Open Danish Courses, as well as the registration for the official final Danish exams, Medborgerskabsprøven, and Indfødsretsprøven. 
A2B is a part of the Nordic counselling company AS3.
A2B is a member of De Danske Sprogcentre.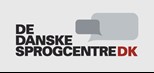 Send us a message and we will get back to you
You will find us here
Our headquarters are in Aarhus, but we have our own teaching and counselling facilities in each of the municipalities we work with.
find youR local A2B center
Our values
A2B is a socially responsible and value-based company.
Everything we do is based on our values: decent, business-oriented, and long term.
Read more about our values