Welcome to A2B Language Center Aarhus
We offer courses in the certified Danish Language Education – danskuddannelsen. We also offer online information meetings, our popular conversation courses and you can read about Corporate Danish at your company.
Learn more here or contact us at 24 88 48 15 or sprogaarhus@a2b.dk – and let us guide you.
Join one of our online information meetings on the Certified Danish Education 3
The meetings are for Aarhus University employees, spouses and students. Sign up here to learn more about A2B, the Danish Education regulations and our upcoming courses: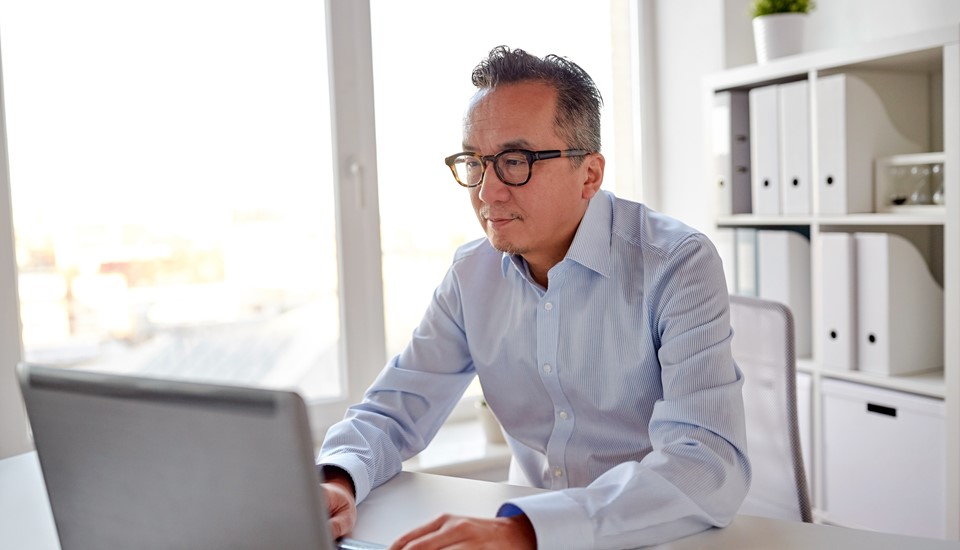 Danish Education at AU
A2B is specialized in teaching Danish to international citizens with a long educational background. Our courses in the certified Danish Education at Aarhus University are open to AU staff, students, and spouses.
When attending A2B Danish language courses you will receive teaching of high quality from experienced teachers, and you will experience an administration that cares for your specific needs. We know that your time is precious and therefore will all our courses be taught at the university and online.
The courses include topics and issues that are relevant for your work life and professional interests as well as topics that cover Danish society and culture. Through these topics, we cover all language learning disciplines such as grammar and syntax, speaking, listening, and reading comprehension.
You will receive:
Flexible courses that fit your work schedule
Introduction to Danish society, values, and mind-set
Certified Danish language courses with a final exam
Teaching materials and educational content targeted at highly trained professionals
Experienced teachers that focus on your needs
Please find our upcoming courses for beginners to advanced learners in the box to the right. If you are not a beginner, we always do a screening of your language skills to ensure that you enroll at the right level.
You can take PD3 exam with us
We host the exam for the certified Danish Language Course 3. Registration for May / June 2021 is completed.
read more here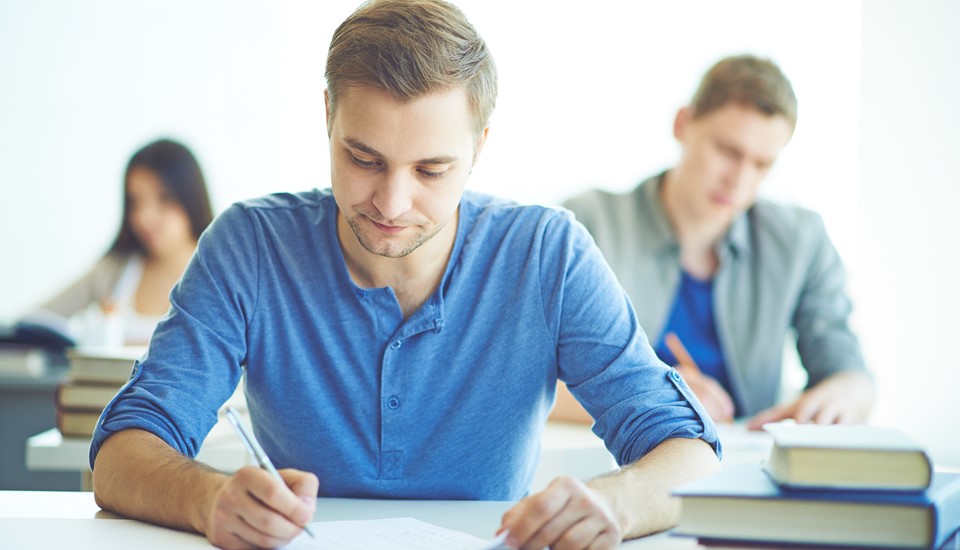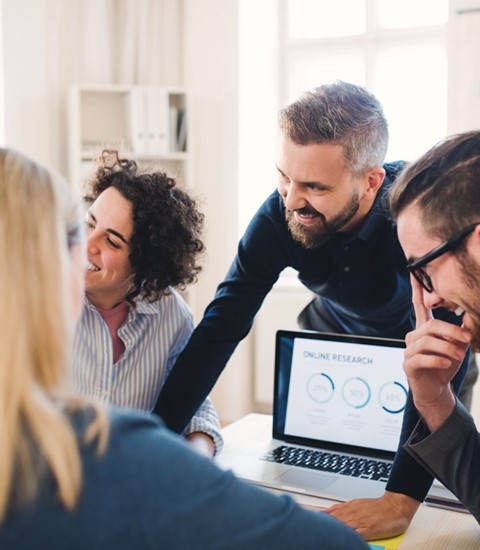 corporate Danish
- At companies and educational institutions
Corporate Danish
Danish Education at your company
A2B is specialized in teaching Danish to highly educated professionals who are pursuing a career and life in Denmark. If you have recently arrived in Denmark, you will most likely be eligible to receive Danish lessons under the certified Danish Education. These lessons will be paid for by your municipality. Our A2B teachers will come to your specific location at hours that match your work schedule.
We offer:
Course hours that fit your work schedule
Lessons taught at your location
Certified Danish language courses with a final exam
Teachers with many years of experience
Introduction to Danish society, values, and mind-set
Educational content targeted your professional needs
Tailor-made lessons for your key staff
At A2B, we also offer specifically structured lessons for executives and key staff. Our A2B teachers will care for the wishes from the employers. They will additionally focus on developing the specific language skills that the employer and employees need for a further career in the company. Together with an A2B teacher, the employee(s) will settle on a time frame for the lessons, the focus of the teachings, and the developmental goals.
Speaking Danish
Open conversation courses
For students of module 3, 4, and 5 who want to improve their ability to converse spontaneously in Danish.  
In a busy work life, it can be difficult to find the time and the opportunities to practice your Danish conversational skills. If you want to maintain and improve your conversational Danish – perhaps in addition to your regular Danish lessons – this class is just what you are looking for. 
With instruction and guidance from your teacher, you will be discussing topics such as politics, travelling, family life, life in Denmark, traditions, childhood, and will be influenced by the wishes of the course participants. 
Conversation courses at your AU institute
Do you want to practice your Danish conversational skills with your colleagues at AU? Do you want an A2B teacher to show up at your specific institute?
We offer conversation courses for small groups around the AU campus. With instruction and engagement from your teacher, you will discuss relevant news topics, life in Denmark and you will learn how to present your work or research in Danish.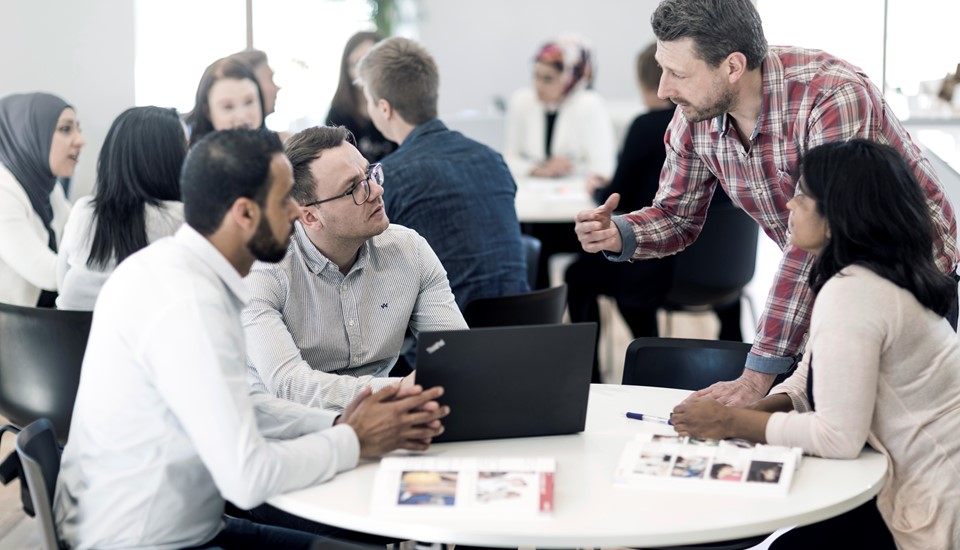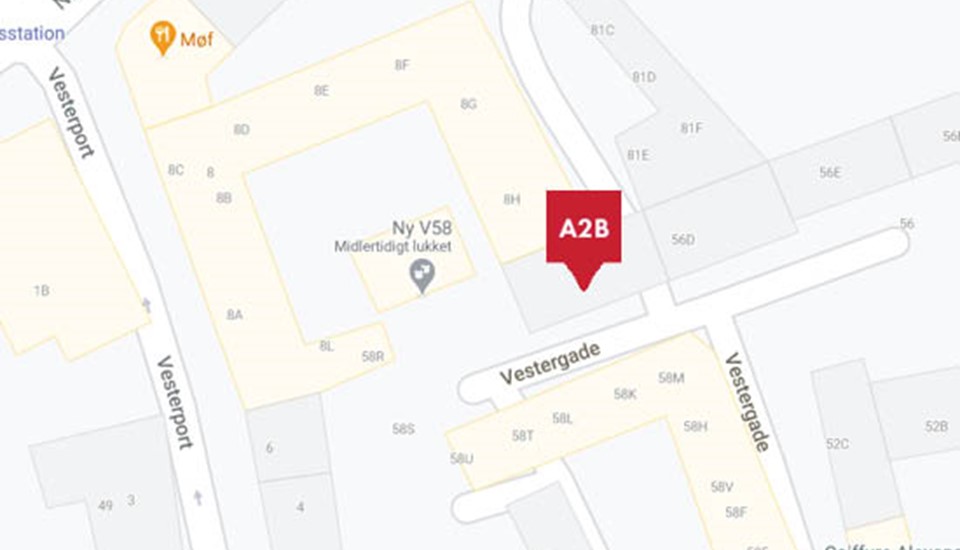 A2B Sprogcenter Aarhus
Address: Vestergade 58N, 4. sal
District and city: 8000 Aarhus C
P-no.: 1025820262

International coordinator:
Julie O'Neill
Phone: 24 88 48 15
E-mail: sprogaarhus@a2b.dk
Institute manager:
Marie Steiness
Phone 27 61 16 39
mste@a2b.dk
Office hours:
Monday: 12-14:30
Wednesday: 12:30-16
Thursday: 15:30-17:30
COVID-19
NO PHYSICAL ATTENDANCE AT THE LANGUAGE CENTER DUE TO COVID-19. The language center is closed for physical attendance and classroom instruction. The teaching takes place online instead.
When we open for physical attendance you must wear a face mask when you arrive at A2B's language center and move around the center. You must only remove the face mask when you enter the classroom. You must bring your own face mask - if you are on kontanthjælp or integrationsydelse, you can get free face masks if you contact the kommune.​